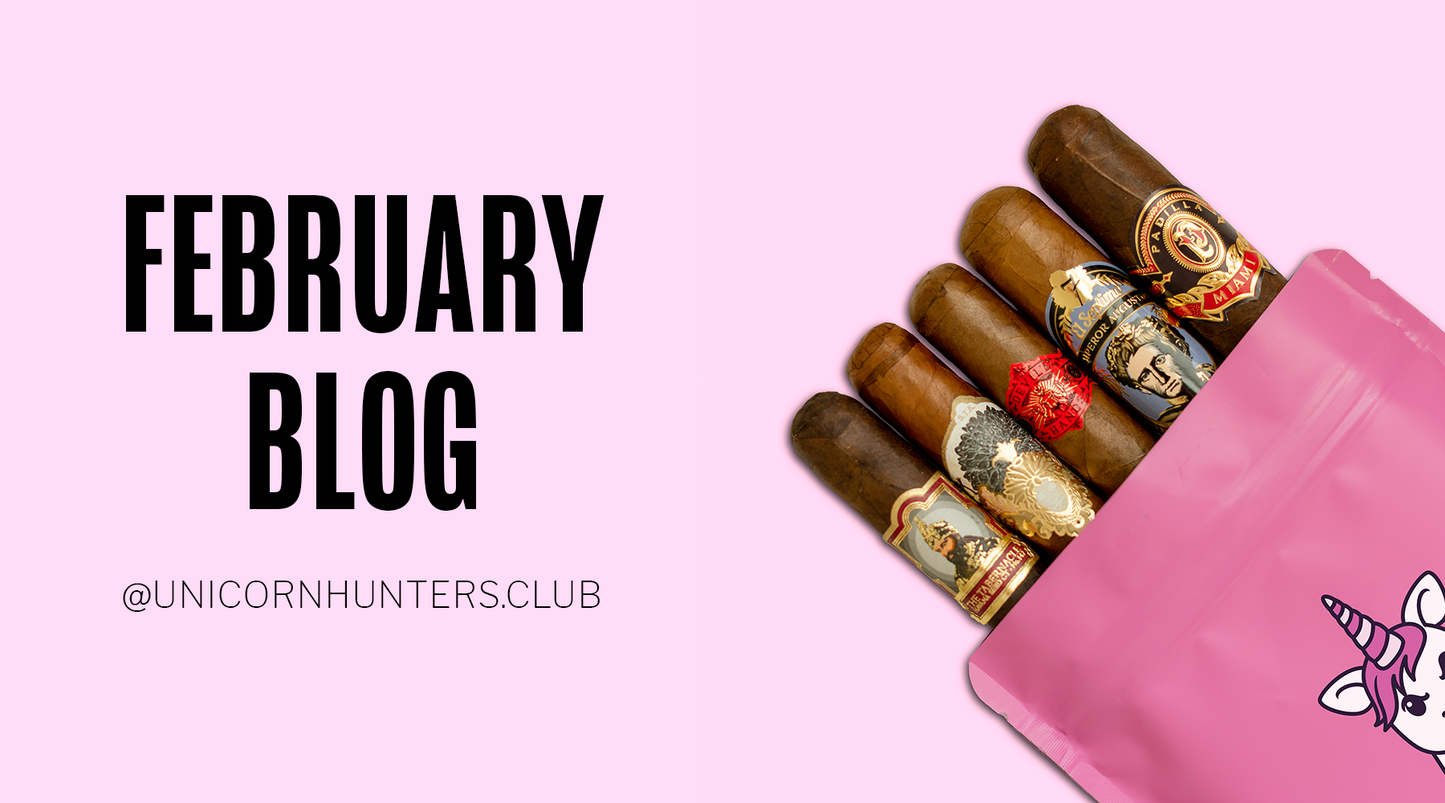 Hunters, we've got some smokin' hot new cigars for you to sink your teeth into this month! Some of our new additions come straight from the mouths of our loyal hunters, so a big thank you to you guys for giving us the inside scoop on what you've been dying to try. So light up, sit back, and enjoy the ride, because these cigars are sure to take you on a magical journey!
Foundation Tabernacle Havana CT Corona (5.25 x 46)
Gran Habano Black Dahlia STK Corona Gorda (5.6 x 52)
Warped Devils Hands Longsdale (6 x 44)
El Septimo Emperor Augustus Robusto (5 x 52)
Padilla Miami 8 & 11 Toro (6 x 52)
This was the second release of the Tabernacle by Foundation. This time it is blended with Connecticut U.S.A Habano seed (aka Havana Seed CT #142) and aged/fermented for an additional three years in Nicaragua. This wrapper holds together a San Andres Mexican binder and a mix of Honduran, and Nicaraguan fillers. Keep in mind you want to have this after a big meal, the extra time it was aged and fermented makes for a more punchy type of cigar. Definitely not for the weak. 
In our attempt to bring new brands for you to try, we came across the Black Dahlia STK, this cigar from Gran Habano is beautiful and the tastefully ornate band enhances the look of the golden Nicaraguan Shade-Grown Corojo wrapper. It includes a Nicaraguan Habano binder and long fillers from Colombia, Nicaragua, and Costa Rica. Unabashedly full-bodied, S.T.K. Black Dahlia starts with well-balanced notes of bread and pepper, with a backbone of cream and cedar. Light this one up when you have the time to truly savor the tasting notes, and you'll be reaching for another one before you know it, good news is, we will have 5packs available!
You guys really seem to be enjoying cigars from Warped. The Devil's Hands is a one-sized blend, like many other Warped brands. These cigars are produced at Aganorsa Leaf's Nicaraguan factory, using tobacco grown all over the country. This cigar is a truly exceptional cigar that showcases what Nicaraguan tobacco brings to the table. Notes of cinnamon and honey, are met with a hearty spice that is as warm as it is welcoming.
This is one heavily requested, El Septimo has introduced another luxury-themed cigar featuring some of the world's most famous emperors. The El Septimo Emperor Collection includes a total of 10 vitolas in both Connecticut and Maduro wrappers. Not much of the blend has been disclosed other than they feature tobacco from four different regions of the world. As with all El Septimo releases, they claim their cigars to be made with the finest, well-aged tobaccos and are of incomparable quality. Would love to know your feedback on our first inclusion of this brand. 
We brought it back! But slightly different! The Padilla Miami 8 & 11 is a medium-strength toro that is a re-creation of the original cigar, which was first released in 2005. It is a Nicaraguan puro that uses the same blend used when the cigar was first launched. It has a warm creamy profile highlighted with notes of earth and leather and a floral finish. The Padilla Miami 8 & 11 is named after the location where the cigar is made, which is on 8th street and 11th avenue in Miami, Florida at the famed El Titan de Bronze factory. This is also the same blend that Ernesto made for our club in a lancero, this was the inspiration but elevated.
That's it for February Hunters, you know we are constantly working to bring you the most unique and enjoyable cigars out there. Again, thanks to the suggestions and feedback from our valued customers, we have been able to expand our offerings and provide a diverse selection for all palates to enjoy.
So if you're new, we invite you to join us on this journey of discovery and indulge in the magic of a truly great cigar. Don't forget to keep an eye out for new 5-Pack arrivals if you want to stock up on some of your favorites. Happy hunting!