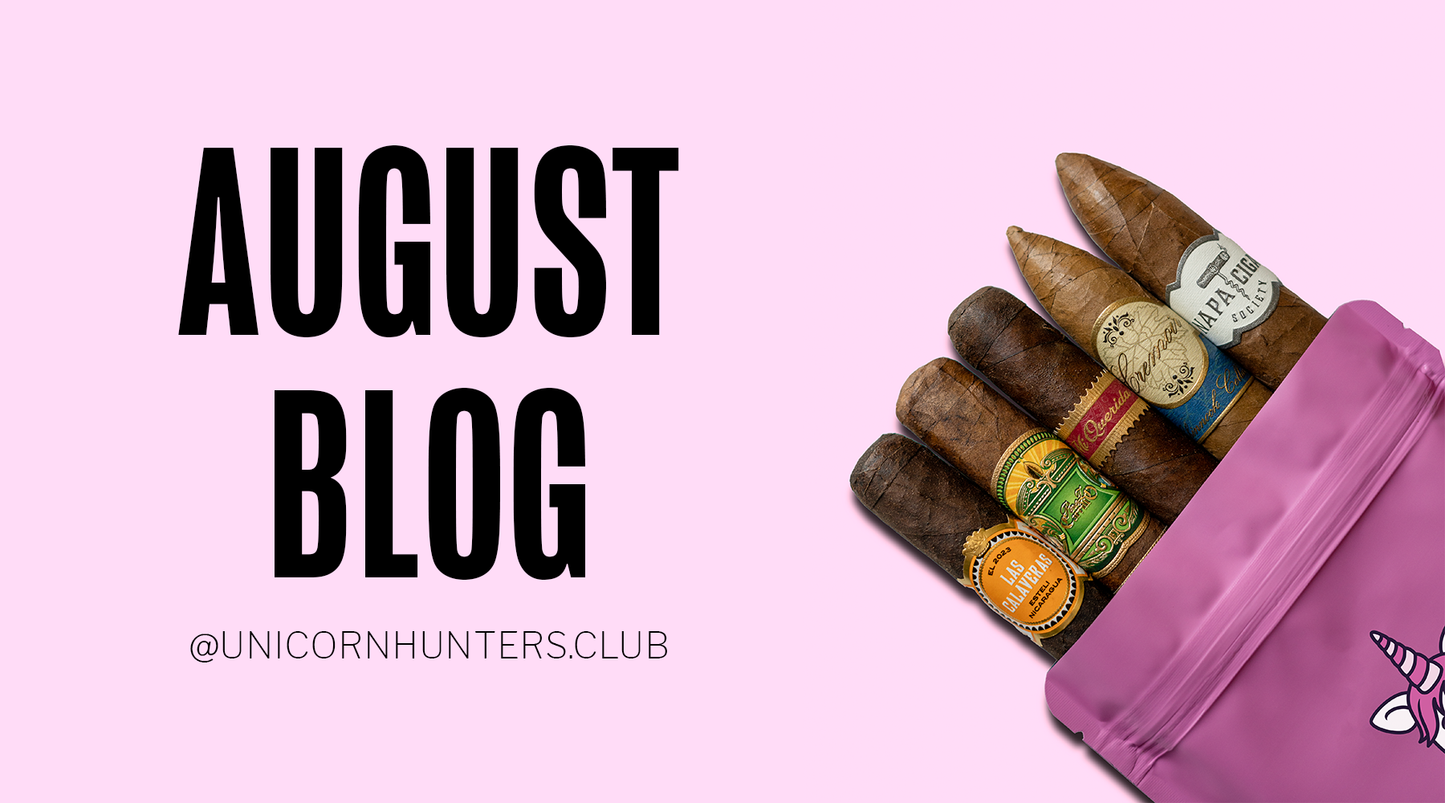 Celebrating the Art of Craftsmanship: August's Pack
Getting back to our regular Blog content. I apologize for the past couple of months, I know you guys have missed these! With that said, August arrives with a treasure of remarkable cigars that embody passion, dedication, and mastery over the art of cigar making. This month's pack promises to take you on an awesome journey. Let's dive in and explore what's in store.
Ernesto Perez Carrillo's Allegiance
This month, we present the Allegiance by Ernesto Perez Carrillo, another noteworthy addition to his renowned Perez-Carrillo Series. Garnering an impressive 94-rating shortly after its release, Allegiance stands proud with its siblings, Pledge, Encore, and La Historia, each boasting 94 points or higher. We included the Pledge in a pack in late 2021 and you guys absolutely loved it! As well as last month when we included the Platinum, so I believe this is going to be right up your guy's alley! The Allegiance has an Ecuadorian Sumatra Wrapper with an intricate selection of Nicaraguan tobaccos, promising an explosion of spice, nuts, sweetness, and a dash of black coffee in each puff. Intriguingly, this master blend's production has been entrusted to Oliva Cigars in Nicaragua, a collaboration worth celebrating.
Las Calaveras Edicion Limitada 2021 LC50
All hunters are CrownHead lovers so we are stoked to feature the Las Calaveras Edicion Limitada 2021 LC50, a potent full-bodied robusto from Crowned Heads. Swathed in a dark, chocolatey Ecuadorian Sumatra-seed Colorado Maduro wrapper, the LC50 brings a complex fusion of spice, wood, pepper, leather, and a subtle coffee undertone. As a limited edition, only 1,250 boxes were crafted, making these a real treat!
Chinnock Cellars Cigars' Cremoir
Next in the pack, this is a new brand for all of us, but delicious nonetheless, the Chinnock Cremoir offers an indulgent blend of creaminess and bold flavors, akin to the refined taste of MLF-treated fine wines. Rolled by the experienced hands at the Compania Hondurena De Tabacos factory and masterfully blended by Felix Aleman, the Cremoir is a medium-bodied cigar presenting an exquisite interplay of Nicaraguan, Honduran, and San Andres fillers beneath a Honduran Connecticut wrapper. It's a smooth and luxurious journey from start to finish. p.s: (Malolactic fermentation (MLF) is a secondary bacterial fermentation carried out in **most red wines and some white and sparkling wines). It leads to a reduction in acidity and the production of aroma and flavor compounds.
Mi Querida Triqui Traca
In an homage to Nicaraguan culture, the Mi Querida Triqui Traca is a powerhouse blend that lives up to its moniker, inspired by oversized firecrackers. Building upon the traditional Mi Querida blend, the Triqui Traca features rarer No. 1 Dark Corona leaves and a high-octane Dominican ligero, resulting in an intensified full-bodied experience. Make sure you eat a good meal beforehand! Its complexity perfectly contrasts its sweet loam and chocolate characteristics with intense richness and bold notes of earth and bitter espresso. Not for the faint-hearted, this cigar caters to those craving the strongest of maduro smokes.
Napa Cigar Society's Original Blend
Last but certainly not least, we present the inaugural blend from the Napa Cigar Society. Talk about boutique cigars!! More than a year in development, this medium-plus bodied cigar, clad in a rich Ecuadorian Habano wrapper and reinforced with a double Nicaraguan binder, combines flavors of woody cinnamon, dark-grained bread, black pepper, and cocoa powder in exquisite harmony. Aged for 8 months prior to release, this cigar promises a journey of flavor and craftsmanship that evolves with time. This specific cigar is from their 2022 vintage, so it's had a few extra months to settle!
I hope that you guys enjoy this month's pack! Make sure to snap a photo of your favorites and share them with us via Instagram. It's always great seeing what you guys pair with and the memories you make or moments you capture. The best part of the job!